Free Preview

Press the PLAY button to watch our FREE PREVIEW of Daniel and Brooke discussing the diagnosis of of a navicular BSI


Learning Objectives
In this 2.5hr Masterclass, Daniel and Brooke will teach you the following:
1.Anatomy and bone physiology of the foot
2.Pathophysiology of bone stress injuries (BSI)
3.Differences between stress reactions and stress fractures
4.Differences between high risk vs low risk stress fracture sites
5.Diagnosis of common BSI sites of the foot
6.Principles of BSI management
7.Biomechanical, orthotic and footwear considerations in BSI management
8.Return to running following BSI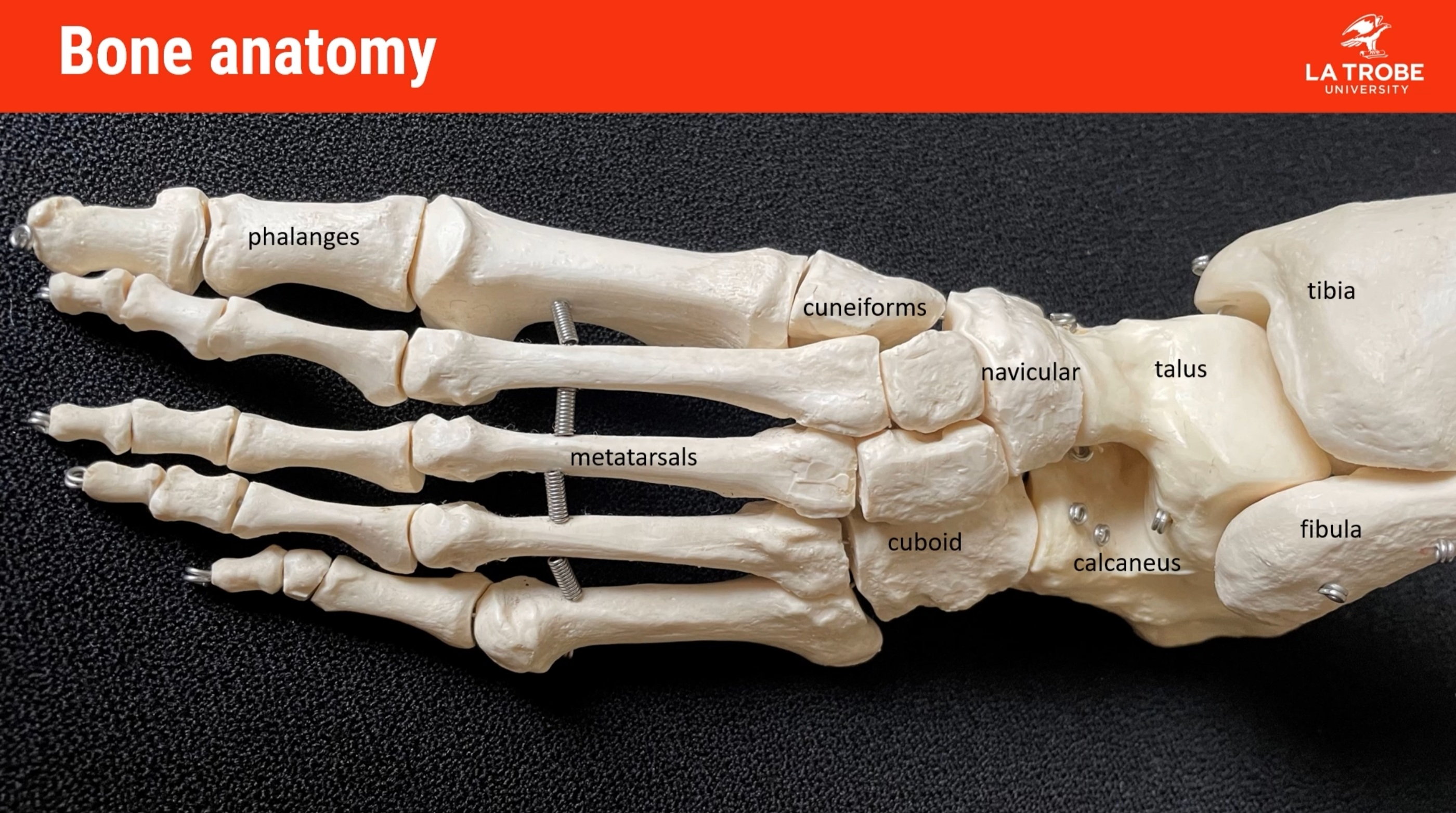 Anatomy and Bone Physiology

Dr Daniel Bonanno reviews the anatomy of the foot and bone physiology to give you a better understanding of where and why foot BSIs occur in our running athletes.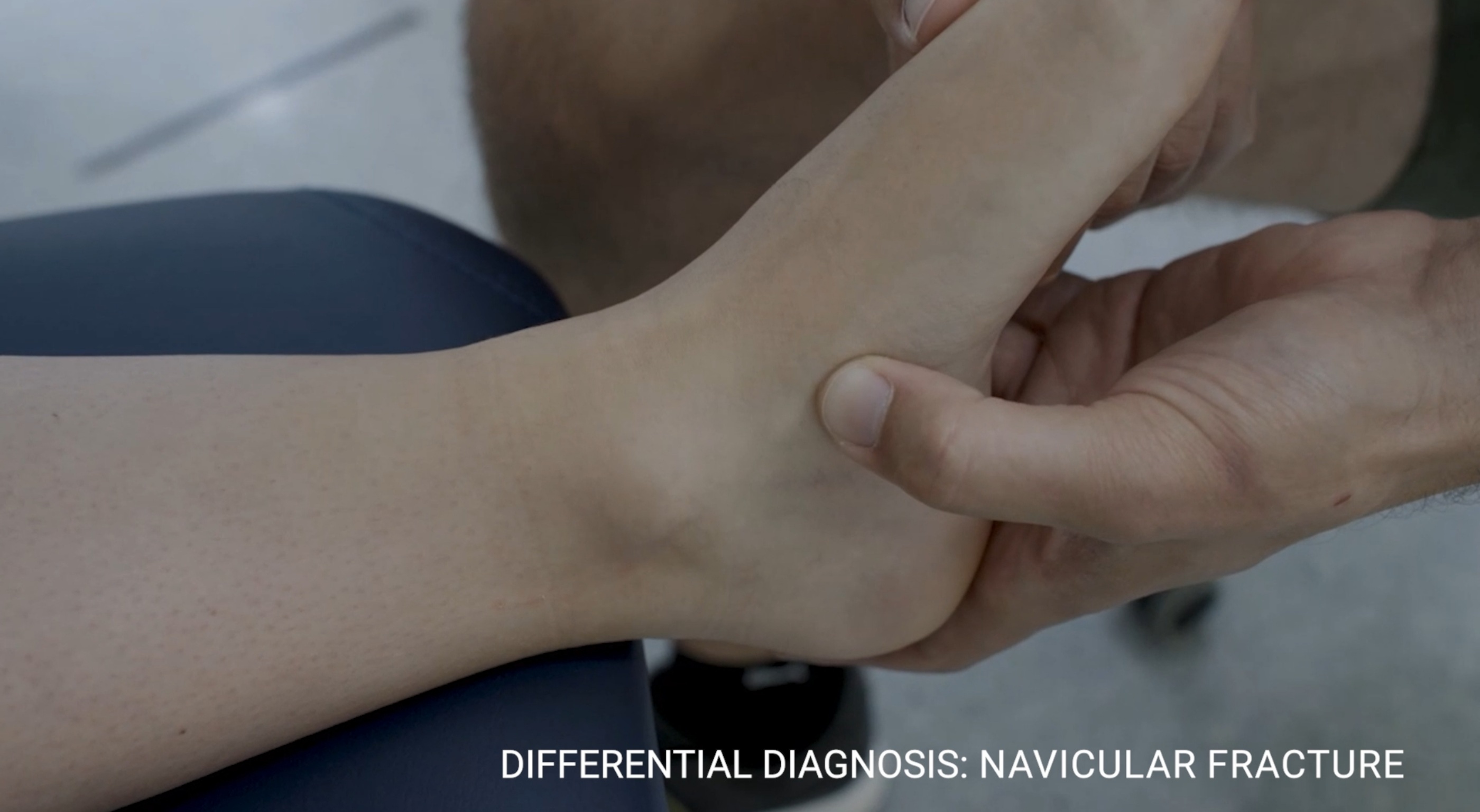 Assessment and Diagnosis

Daniel takes you through thorough assessment videos of the foot so that you can make better clinical decisions in those athletes with suspected foot BSI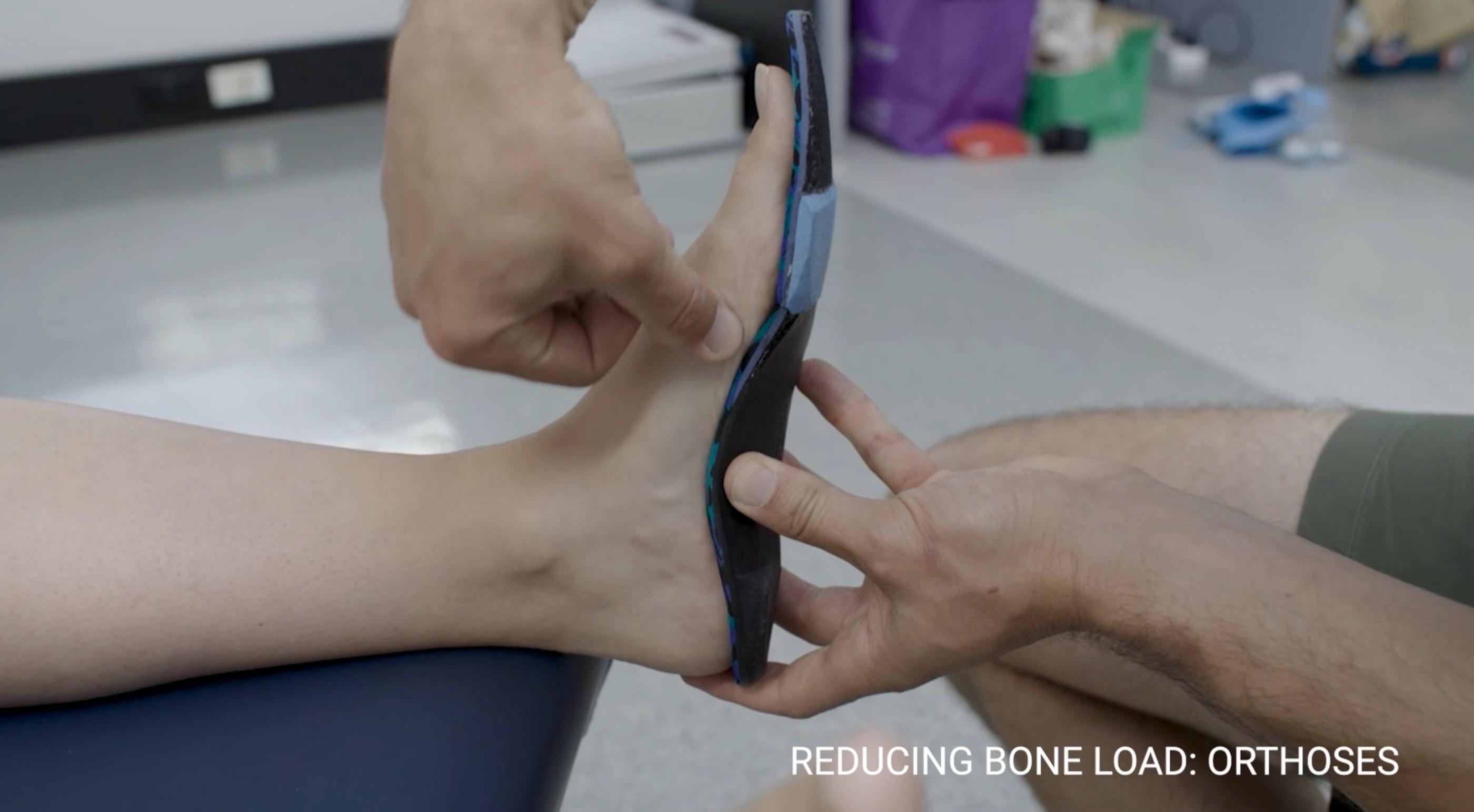 Treatment and Management

From weight bearing restrictions to biomechanical considerations to running assessment to footwear considerations to load management; Daniel will walk you through an evidence based approach to the management of foot BSI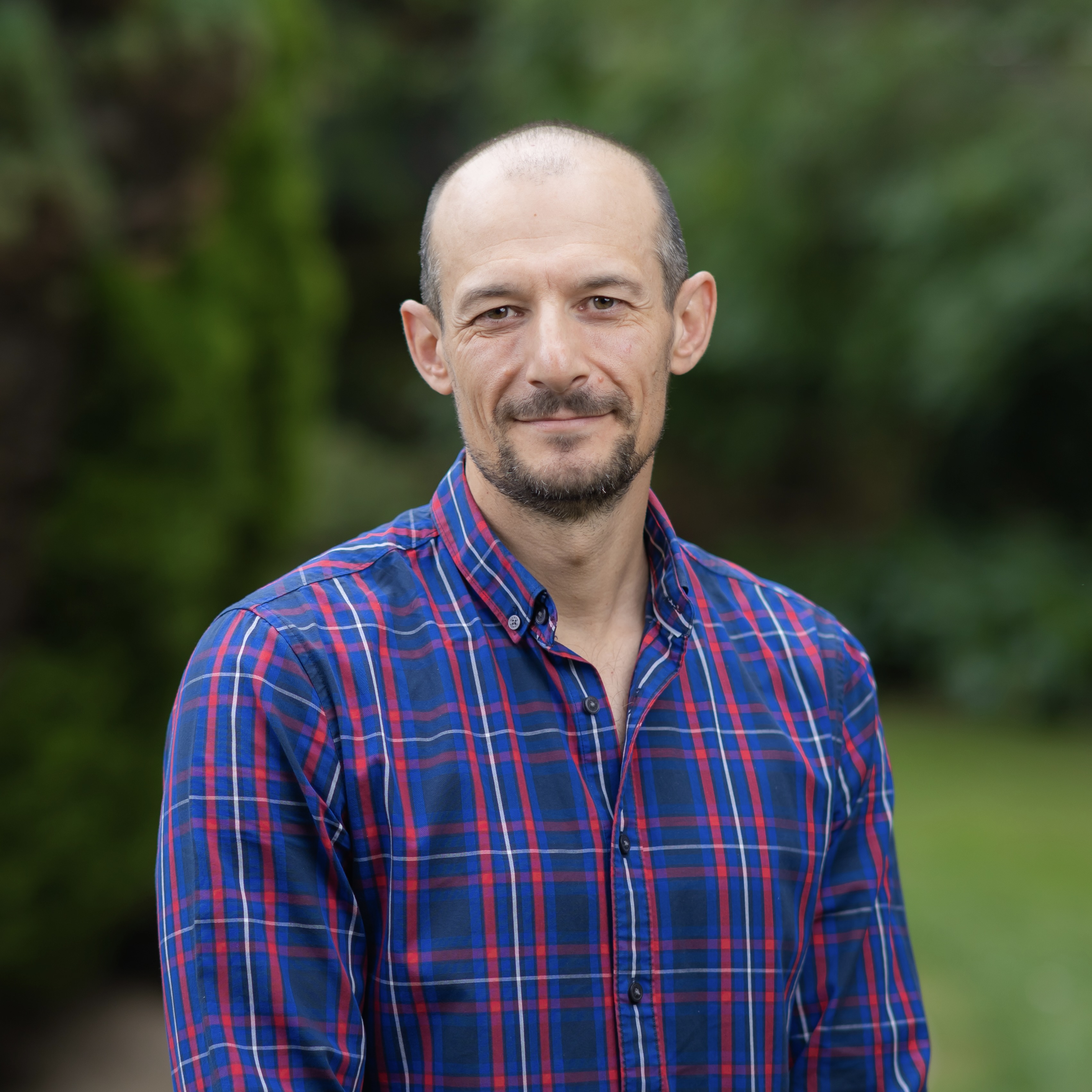 Dr. Daniel Bonanno
PhD | GradDipResMeth, B.Pod

Dr Daniel Bonanno is the podiatrist for the Carlton Football Club (AFL) and a Senior Lecturer in Podiatry. Daniel has a particular interest in the management and prevention of musculoskeletal disorders of the foot and ankle in physically active populations. In addition, he is the Graduate Research Coordinator for Podiatry and Prosthetics & Orthotics in the School of Allied Health, Human Services and Sport at La Trobe University.
Daniel completed his PhD in 2019, where he investigated the use of foot orthoses for the prevention of injury in military recruits. He was awarded the Nancy Millis Medal for completing a PhD thesis of exceptionally high quality. Daniel is an Associate Editor of the free-access Journal of Foot and Ankle Research and the Victorian Director for Sports and Exercise Podiatry Australia.
Daniel is currently involved in several research projects with colleagues and students, including running retraining, and evaluations of foot orthoses the athletic footwear. His research has primarily included, but is not limited to, laboratory-based biomechanical studies and clinical trials.

Dr. Brooke Patterson
PhD | B.Physio (Hon.)

Dr Patterson is a physiotherapist and research fellow at the La Trobe University Sport and Exercise Medicine Research Centre. After working in a variety of public, private, and sports settings, she completed her PhD in 2020, investigating the risk of arthritis at a young age after ACL injury, and how physiotherapist-led interventions can help improve outcomes beyond the typical rehabilitation period. 
Brooke has sustained an ACL injury herself, played in the first three seasons of the women's national Australian Football League, and is now coaching. Currently, she is coordinating an injury prevention clinical trial in women's community Australian football.
Follow her research updates on Twitter @Knee_Howells and LinkedIn: www.linkedin.com/in/brookepatterson-ACL