Press PLAY to watch Ewa Roos and Adam Culvenor discussing different types of exercises to help manage Knee Osteoarthritis


Learning Objectives:
What is Osteoarthritis (OA)?
What does the patient with Knee OA look like?
Knee OA checklist
Treatment options for Knee OA
Exercise therapy for Knee OA
How to prescribe and structure exercise therapy for Knee OA
How to evaluate the effectiveness of your exercise treatment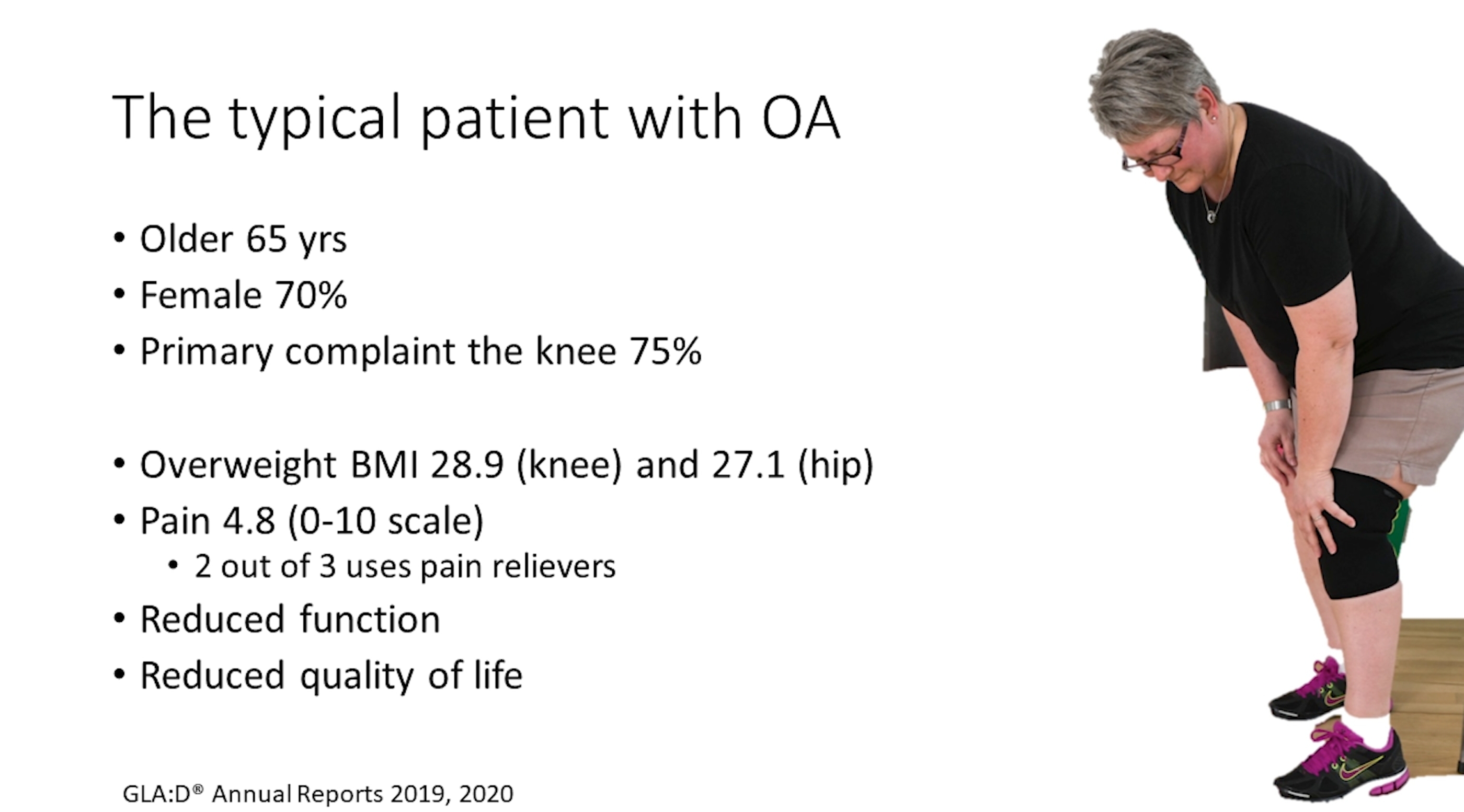 Knee OA

The patient with Knee OA typically is older, but we're seeing a growing population of young people with "older knees" due to ACL and meniscus injuries. Ewa gives a Masterclass on what to be aware of during your subjective assessment.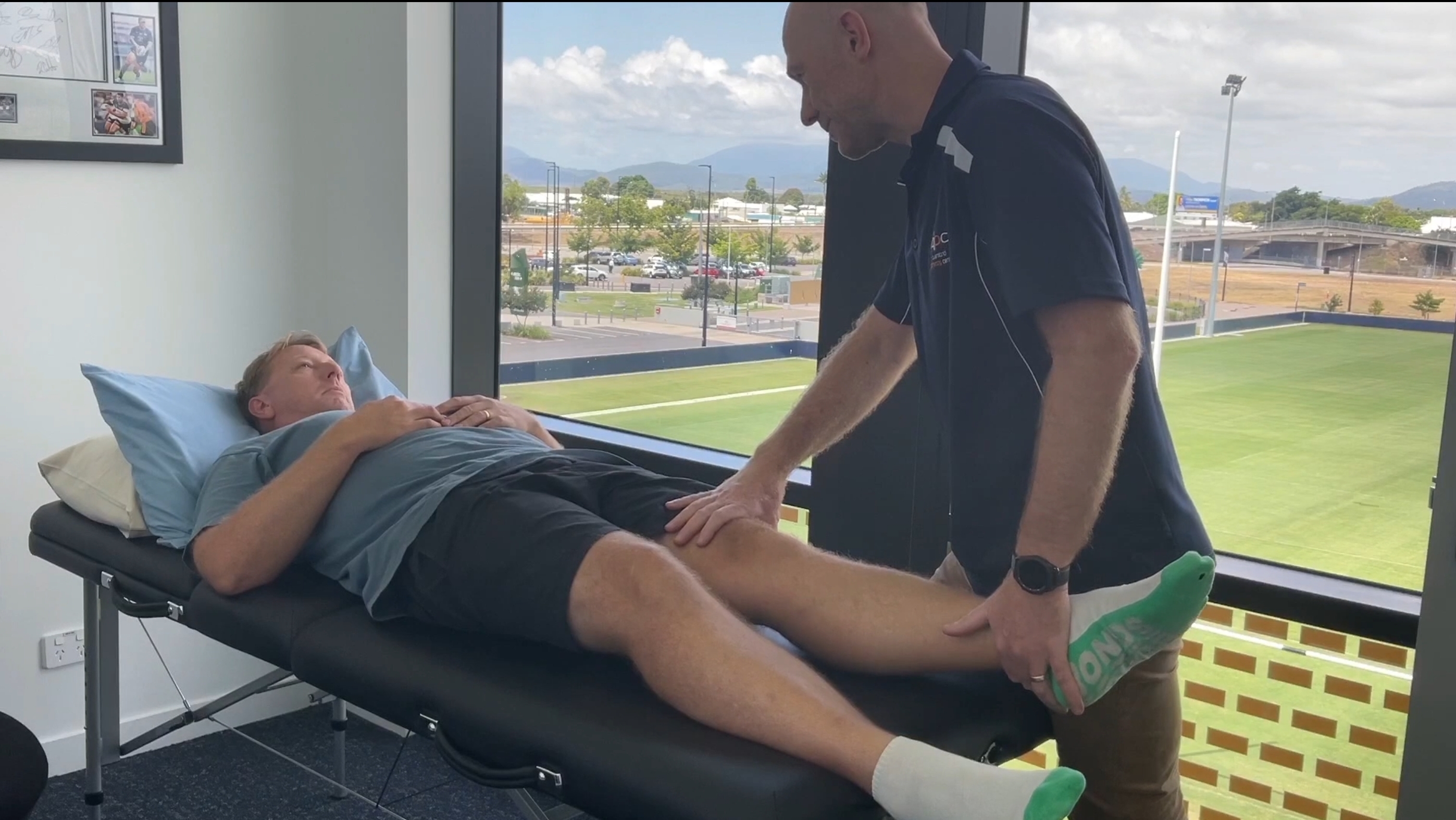 Clinical Examination

The person with Knee OA will often present with an arm full of X-rays and MRI files, but it's still important to clinically asses the knee. Ewa discusses what things to focus on during the clinical exam.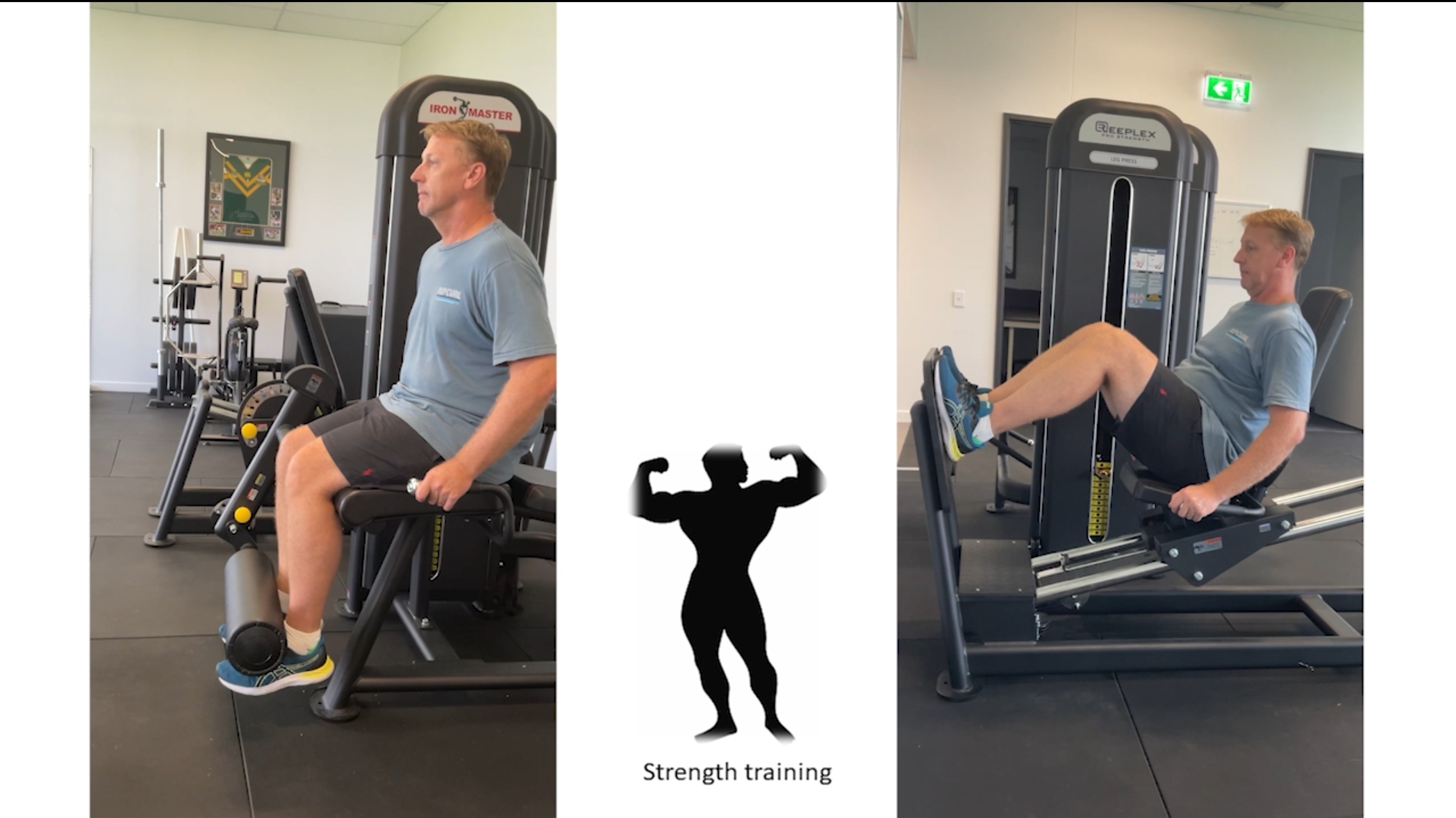 Treatment Options

There are many different ways to help manage the person with Knee OA; including pharmacolgical, no-pharmacolgical and surgery. Ewa discusses all options, but gives special attention to how exercise therapy can be extremely helpful.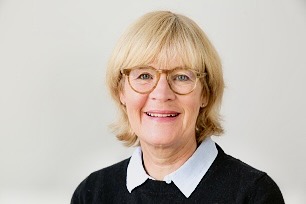 Professor Musculoskeletal Function and Physiotherapy; co-lead Center for Muscle and Joint Health, Department of Sports Science and Clinical Biomechanics, Odense, Denmark.
Professor Roos' expertise is in prevention and treatment of joint injury and osteoarthritis with a focus on exercise therapy and surgical interventions. She has brought science into action internationally through the Good Life with Osteoarthritis in Denmark (GLA:D®) project and as developer of several patient-reported outcome measures, including the KOOS.
Dr Adam Culvenor
Adam is a National Health and Medical Research Council (NHMRC) Early Career Research Fellow, Head of the Anterior Cruciate Ligament (ACL) Knee Injury Group and Senior Research Fellow within the La Trobe Sport and Exercise Medicine Research Centre. His research focuses on the outcomes of ACL injuries, in particular the prevention and management of early knee osteoarthritis in young adults following ACL injury and reconstruction. Adam has a clinical background in physiotherapy and has worked in teaching and research at universities in Australia, Norway and Austria.
His research has been awarded American Journal of Sports Medicine most outstanding paper 2016, Australian Physiotherapy Association Best New Investigator 2013 & 2017 in musculoskeletal and sports research, Sports Medicine Australia best Clinical Sports Medicine paper 2019, and British Journal of Sports Medicine best systematic review 2015 (finalist). Adam is a graduate of Harvard Medical School's Global Clinical Research Program and is a Senior Associate Editor for the British Journal of Sports Medicine.