Learn.Physio Insights
Season 1
Episode 6: Aussies Down Under #2
Our second iteration of Aussies Down Under feature 2 physiotherapists who have made their mark in professional sport.
Learn how they found their way into their respective Australian Teams.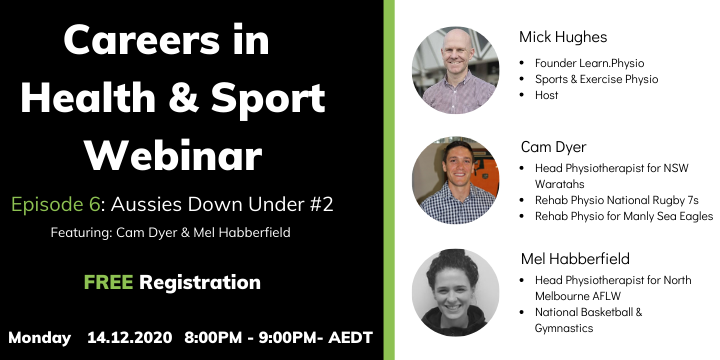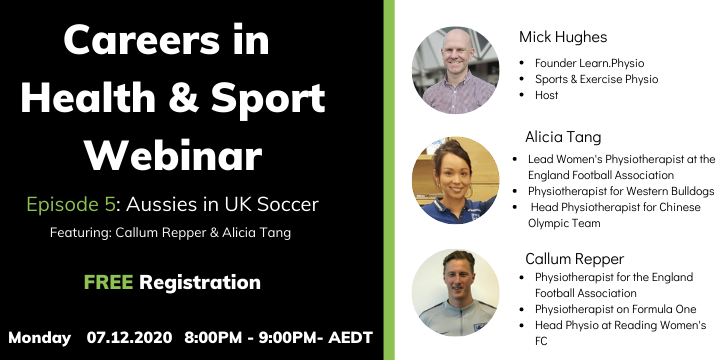 Episode 5: Aussie Physios in UK Football
Home to one of the most competitive football/soccer leagues in the world, listen to how Alicia Tang and Callum Repper found their way into professional football.
Learn how if working in the UK to work in football is the path for you
Episode 4: Specialist Sports Physiotherapists
There are ~41 Specialist Sports Physiotherapists in Australia. Join us live and learn if specialising in sports is the right path for you
We will aim to cover the most popular questions surrounding specialisation, including topics of job prospects, advantages, the process itself and much more.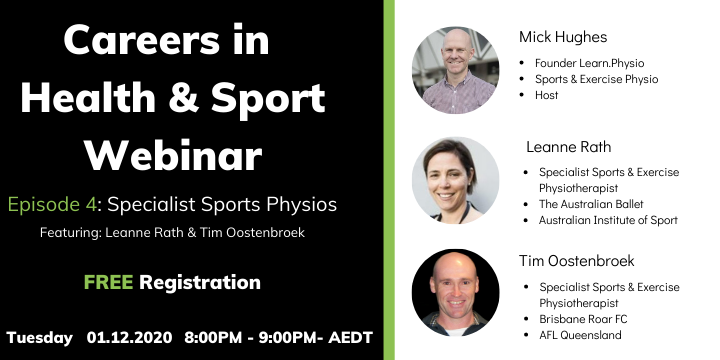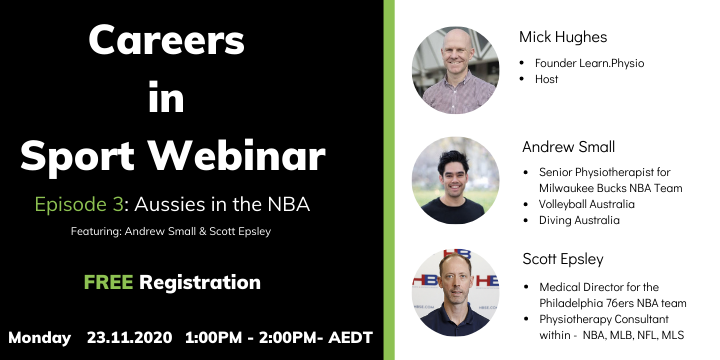 Episode 3: Aussies in the NBA
Andrew Small - Senior Physiotherapist for the Milwaukee Bucks and Scott Epsley - Head of Medical for the Philadelphia 76ers.
Join Mick as he talks to Andrew and Scott about their journey towards the NBA, their experiences working in that environment and their best pieces of advice.
Episode 2: Aussies Down Under
Watch Matt and Jaclyn talk about how they made their mark in professional soccer, and much more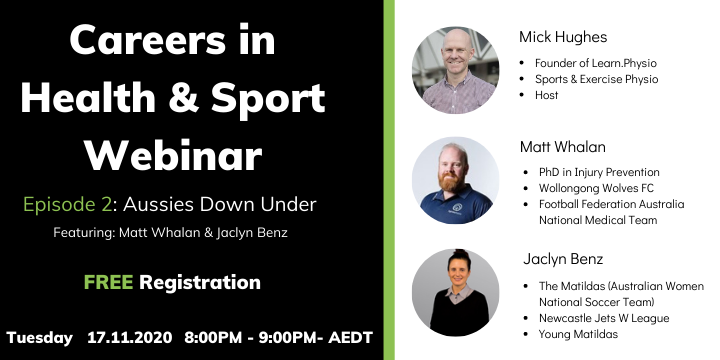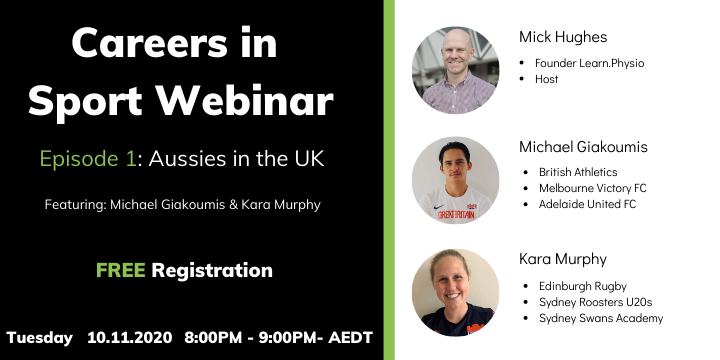 Episode 1 - Aussies in the UK
Watch Michael and Kara talk about their experiences in professional sport in the UK. Listen to their advice for working in the UK, managing relationships and sport and their tips for return to sport and performance