Enjoy this 7mins of clinical gold from Andrea as she shares with us the best way to get start with rehab for those presenting with acute onset groin pain.

Learning Objectives
1: Understand and learn the correct definitions of hip and groin pain
2: Understand the epidemiology, incidence and prevalence of groin pain in the athletic population
3: Learn the common and uncommon differential diagnoses of athletes presenting with groin and hip pain
4: Understand the roles and limitations of imaging in athletes presenting with groin pain
5: Develop a sound understanding of how to conduct a thorough subjective and objective assessment for athletes presenting with groin pain
6: Learn appropriate treatment and rehab options (and progressions) of athletes presenting with groin pain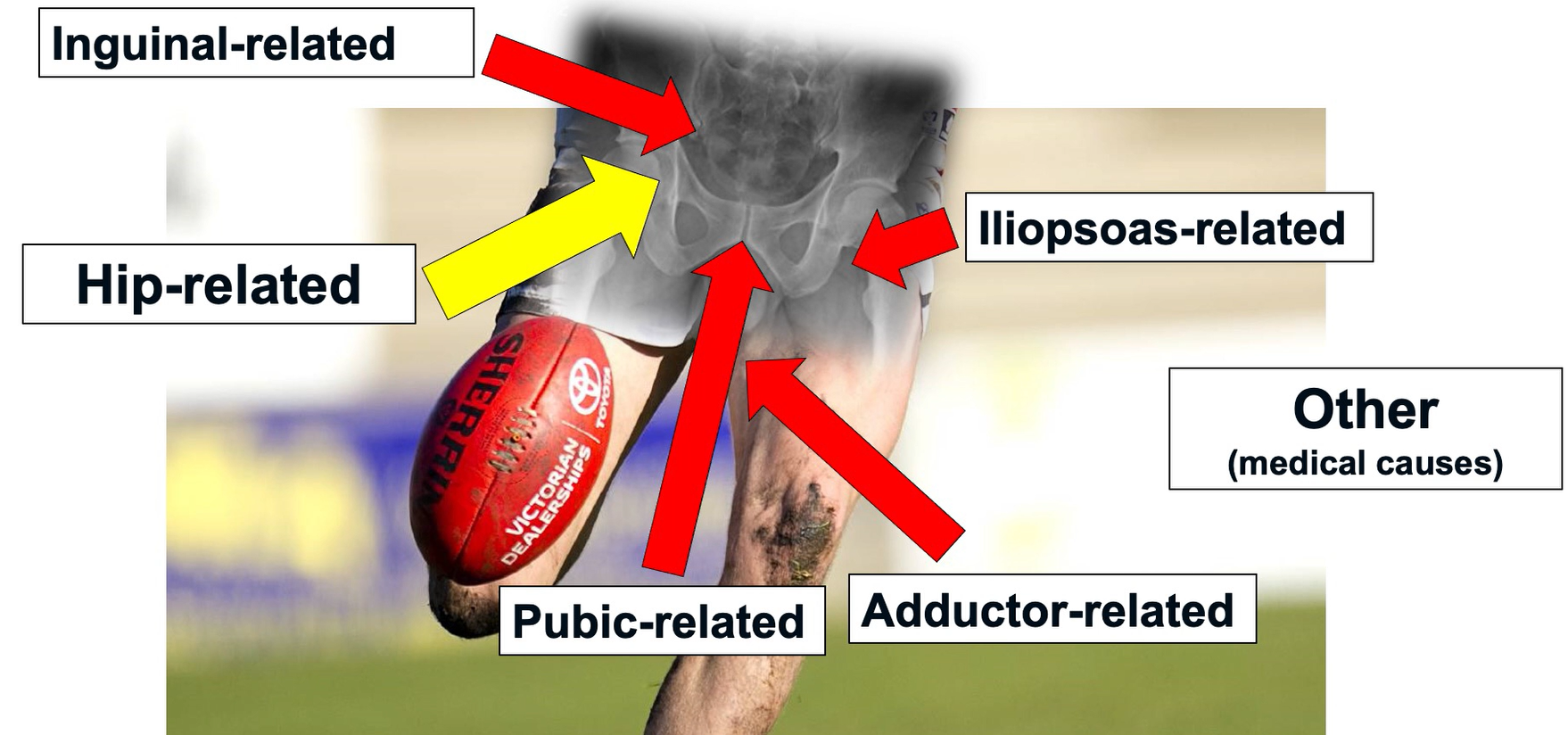 70% of groin pain in footballers is adductor-related groin pain; however there are a number of other conditions around the hip and groin that the player may be presenting with. Both Andrea and Liam will walk you through the key things to know when it comes to differentials.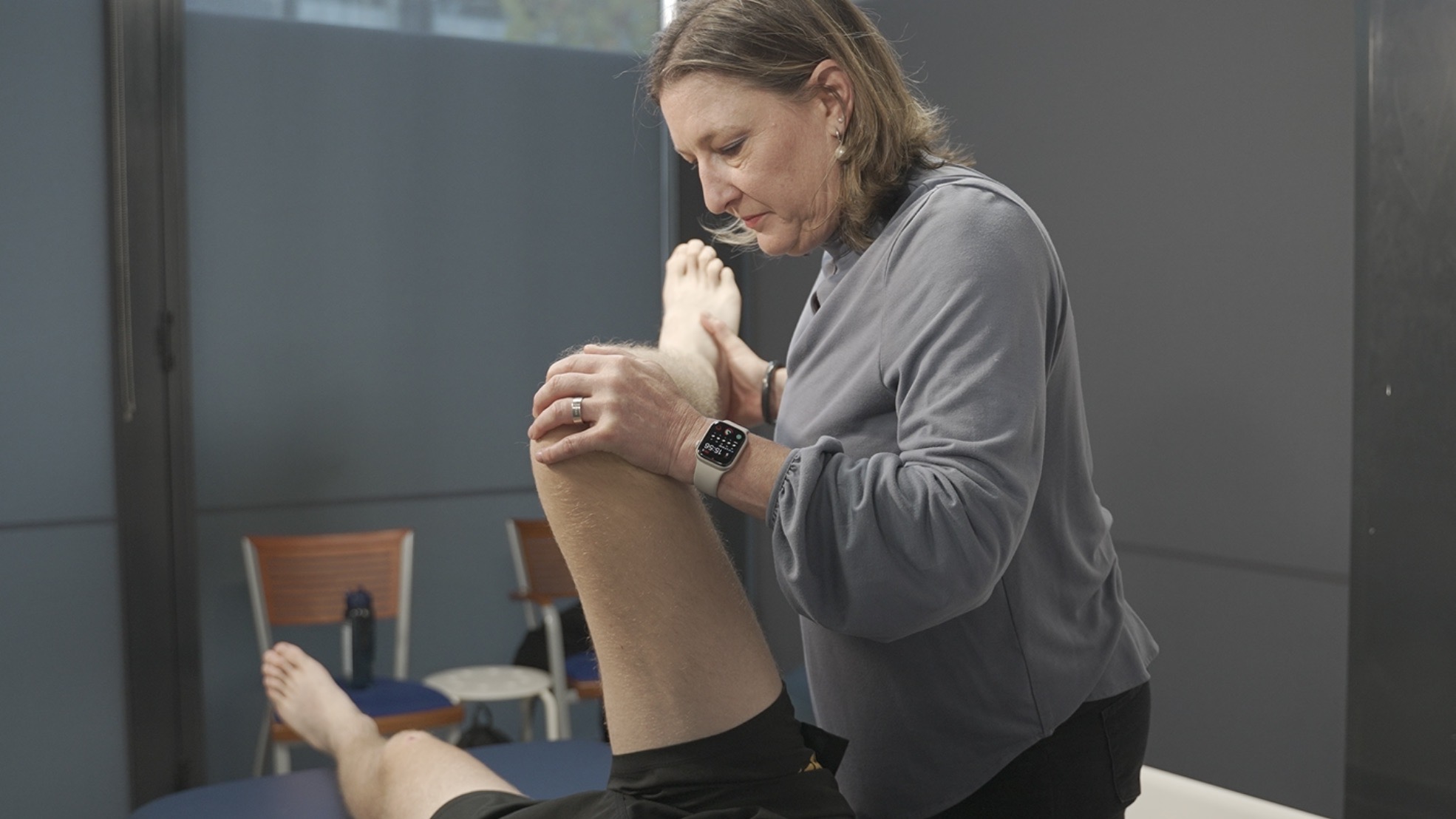 Clinical Assessment
The groin is a complex region, meaning your palpation and clinical assessment skills need to be first class. Learn and improve your assessment skills by seeing what assessments the experts do and how they perform them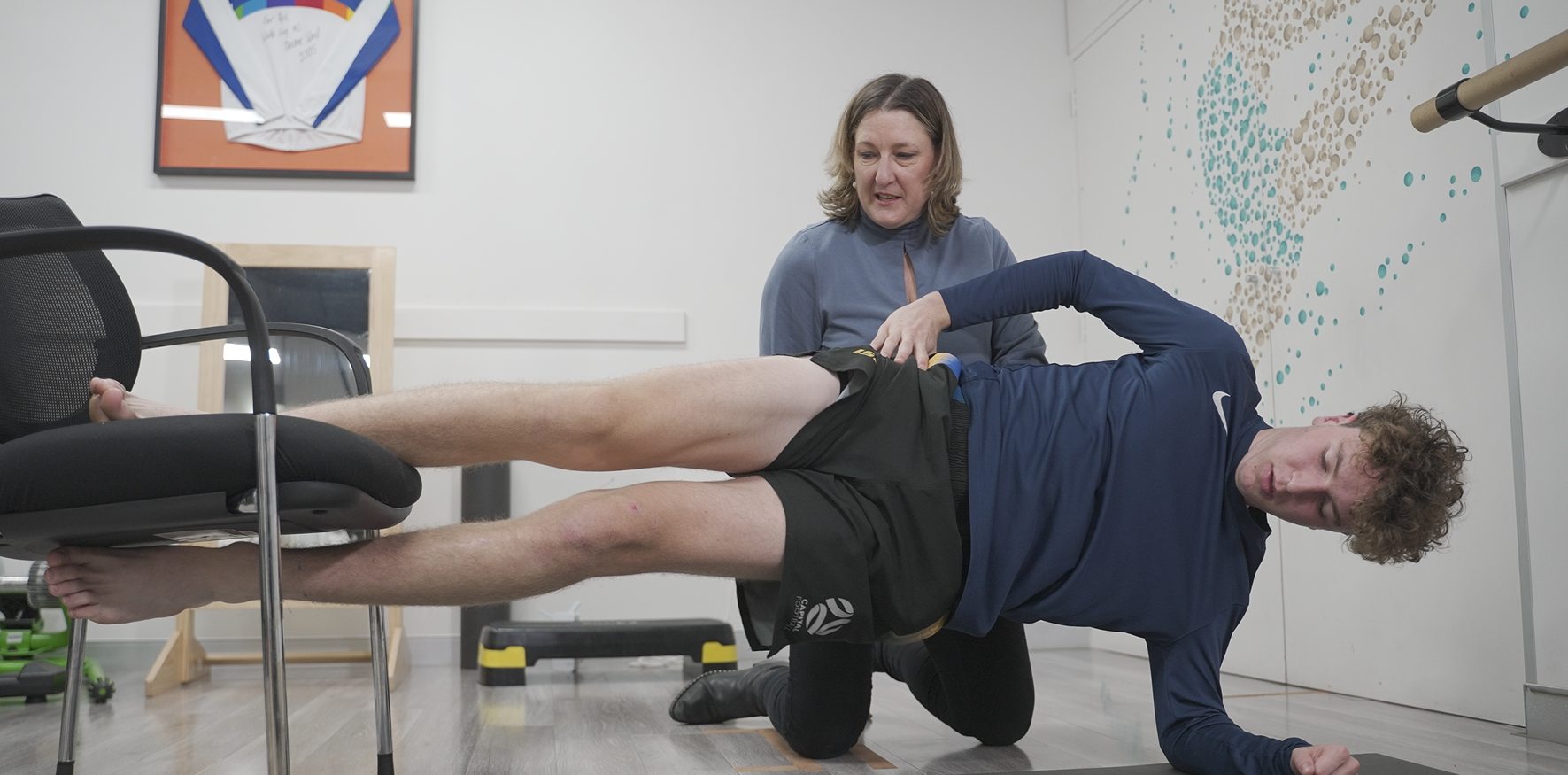 Rehabilitation
Rehabilitation is the cornerstone to a great outcome for athletes presenting hip and groin pain. Andrea walks you through her processes with modifications and progressions to suit each of the common presentations of athletic hip and groin pain.

Dr Andrea Mosler Bio
Dr. Andrea Mosler is a Specialist Sports Physiotherapist and NHMRC Senior Research Fellow at La Trobe University.
She is currently working on hip and groin pain, injury prevention, and women in sport research projects.
Her PhD investigated the risk factors for hip and groin pain in professional male football players and was conducted while working at Aspetar, Qatar as Senior Physiotherapist and Head of CME/CPD.
Prior to that, Andrea worked as a clinician for 18 years at the Australian Institute of Sport, mainly with the sports of water polo and gymnastics.
She was also an Australian team physiotherapist at many International sporting events including the 2000, 2004 and 2008 Olympics Games.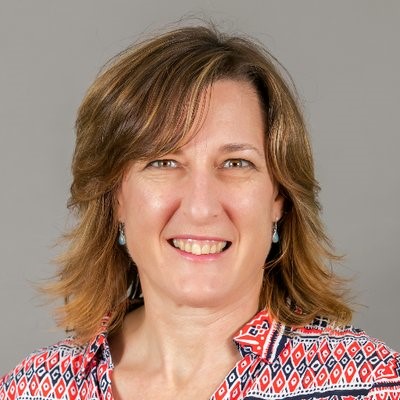 Dr Liam West Bio
Dr Liam West completed a Sports Science degree with first class honours and then went on to graduate from a Medical Degree (Cardiff University, Wales, UK) in 2013. To further specialise, he then completed a Sports & Exercise Medicine Masters Degree before coming to Melbourne to practice as a Sports & Exercise Medicine Registrar. He subsequently finished his registrar training in 2022 and is now a Fellow of the Australasian College of Sport & Exercise Physicians.
He has provided medical services at international events including the 2018 Commonwealth Games, the 2018 Invictus Games and will be travelling to the 2022 Commonwealth Games as the Australian Athletics Doctor. He is currently the Head Doctor for the Hawthorn Football Club (AFL) and is a member of the match day medical team for the Melbourne Rebels.
Liam has led UK & European-wide Sports Medicine committees, is a Senior Associate Editor for the British Journal of Sports Medicine (BJSM), sits on the AFL Doctors Association (AFLDA) Executive Committee, and in 2017 was elected the President of the Victorian Council of Sports Medicine Australia.
Athletic Groin Pain Masterclass Curriculum
Check your inbox to confirm your subscription